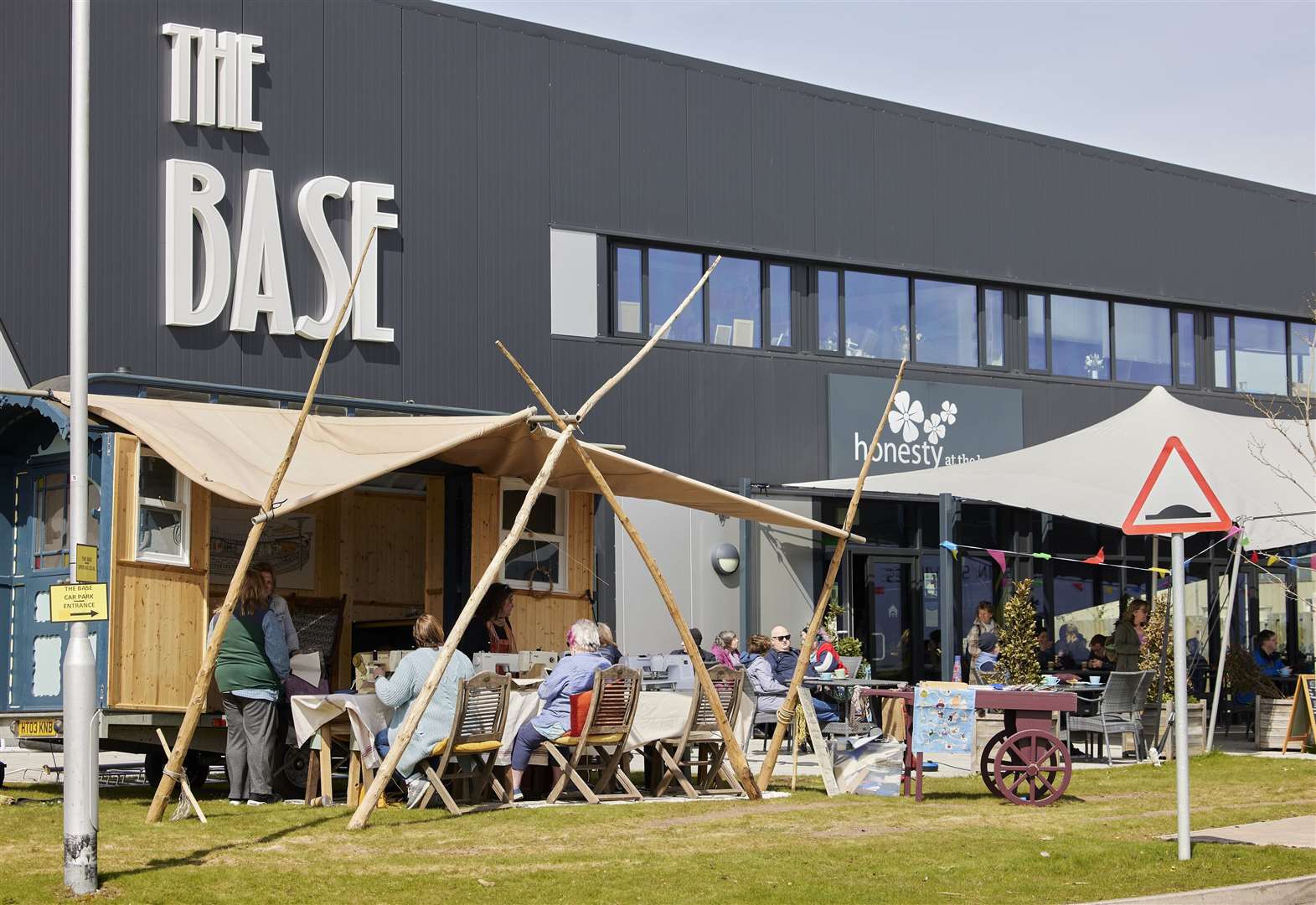 1,000 people turned out for the first sunny weekend of the Base Festival of Arts and Crafts in Greenham
Base Greenham launched its first arts and crafts festival this weekend and it was a sunny success, with around 1,000 people visiting the visual arts center and it continues this weekend.
Last weekend was a true celebration of arts, crafts and artisan food and drink from local makers and designers, as a fantastic range of stalls surrounded the building outside; inside, initiation workshops for adults and children at the Lookout Studio.
Throughout the 10 day festival, local artists are also celebrated as their work is displayed in the venue's gallery where many visitors on Saturday and Sunday took the opportunity to support these artists by purchasing an original work of art .
The Base's Runway Gallery has also become a huge wall of blackboard doodles, on which visitors still have the chance to make their own mark during the final weekend of the festival (Saturday to Monday).
Hampshire-based textile artist Harriet Riddell of In Stitch You came on Sunday and brought her trolley to West Berkshire and gave visitors the chance to take part in freestyle sewing workshops on her six sewing machine.
Harriet will be back on Saturday for another fun sewing workshop day – places are allocated on a first-come, first-served basis.
Artist Richard Francis Bellin will also lead introductory contemporary painting workshops on Saturday, which can be pre-booked through The Base's website.
Over the Easter weekend there will be returning faces, but also a number of different vendors at La Base from Saturday to Monday, including woodwork, jewellery, handmade children's clothing, ceramics and artists.
Entry to The Base's Festival of Arts and Crafts is free, as is free parking at Greenham Business Park.
Visit www.thebasegreenham.co.uk or follow The Base on Facebook and Instagram.
---
---