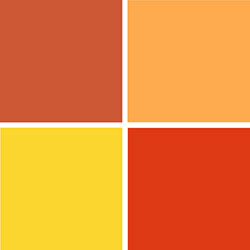 Berkshire Hathaway apparel and footwear sales increase 25.3% in 2021
Sales of Berkshire Hathaway Corp. across its apparel and footwear business grew 25.3% in 2021 compared to 2020, according to the holding company's annual report. Companies include Fruit of the Loom, Garan, HH Brown Shoe Group and Brooks Sports.
earnings, according to the reportreflect "significant increases in unit sales, in part attributable to inventory replenishment by some customers, and increased consumer demand".
Brooks had reported separately that sales increased 31% in 2021.
The overall gain for Berkshire Hathaway's apparel and footwear business represents a rebound from a 6.1% decline in 2020. Berkshire said apparel and footwear revenue in the first half of 2020, particularly the second quarter, reflected the negative effects of the pandemic. , which included retail store closures, reduced or canceled orders and pandemic-related disruptions at some of its manufacturing facilities.
Sales in the second half of 2020 recovered somewhat due to higher consumer demand and retailers restocking inventory. Brooks' revenue increased, in part due to the effect of lower sales in 2019 caused by shipping delays at its new distribution facility.
The apparel and footwear business is part of Berkshire's consumer products segment, which saw revenue rise 28.0% in 2021 year-over-year to $15.58 billion after growing 3.0% in 2020.
The consumer products segment also includes Forest River vehicles, Duracell batteries, Larson-Juhl custom framing products and Richline jewelry products.
The consumer products segment's pretax profit rose 41.9% to $1.98 billion after an 11.7% improvement in 2020.