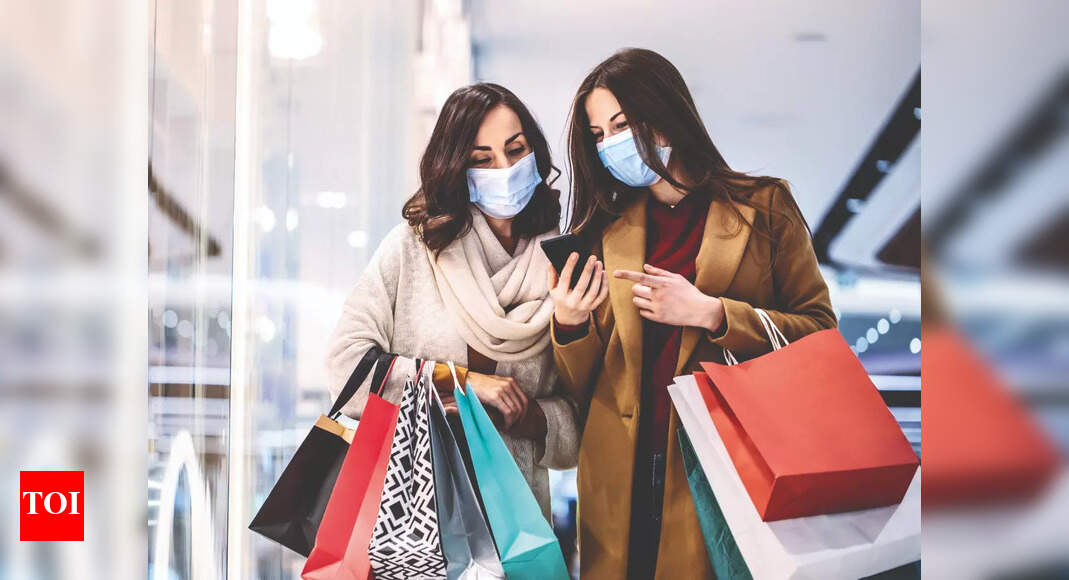 Bespoke experiences, sustainable choices: Millennial women are investing in conscious luxury purchases
A discreet elegance, an eco-responsible choice encourages conscious luxury purchases
How would you shape the image of a conventional "luxury customer"? Maybe someone with a high-level job, owning a lavish home in one of the poshest metro locales, and spending freely on top-notch international brands. Since the pandemic, the term "luxury" has been redefined for many. The pandemic has also seen India's luxury market evolve as the habitual, well-heeled international traveler and shopper who bought luxury goods overseas (and hasn't been able to travel much for the past couple of years), has discovered the convenience and variety of assortment of goods in their own country at a comparable price. Today's luxury consumers are different from the Traditional High Net Worth Individuals (HNI) of the past. Today's luxury consumers are millennials. Investopedia calls them HENRY – High Earners Not Rich Yet – professionals who earn well but aren't yet rich are driving the growth of luxury.
These millennial luxury shoppers are discerning – for them, luxury shopping is therapeutic – they feel fulfilled when buying a rare and exclusive product. They also expect luxury brands to be environmentally conscious and take a stance on sustainability, race and gender. The millennial woman's luxury shopper prefers understated elegance, not face-to-face opulence. A recent report from a retail company reveals that COVID-19 has changed people's shopping behavior, especially that of women, as they are more active in spending on luxury products and experiences than men. . "Today's luxury consumers do not want to belong to a herd. With the constant bombardment of information through digitalization and social media, they are more informed about concepts such as sustainability, recycling , environmental preservation, etc. This has led to conscious spending on luxury," says psychologist Harsheen Arora.

Financial freedom also makes women responsible shoppers: Brands

In contemporary times, Indian millennial women are the main drivers of consumer markets. They are fiercely independent and financially stable, which helps them make informed choices for themselves. "The economic independence of the average millennial woman is what drives her financial decisions and shapes her spending habits," says Kunal Lakhapati, co-founder of a wellness startup.
With financial independence comes the responsibility to be conscious consumers. While millennial women spend on luxury, they also set budgets for themselves and have their priorities clear. "I'm a proud millennial woman who has the freedom to choose where she wants to spend her hard-earned money. I've always believed in spending on high-quality products and experiences, but at the same time, I avoid Impulse purchases. Most of my purchases are thoughtful and planned. I prefer to spend on ethical luxury brands in beauty and fashion as well as travel. Whether it's a gym membership or a yoga workshop with a good trainer, health is also something I constantly invest my money in," says marketing professional Disha Parmar.
Women invest in all that is authentic, handmade and grown on site

Today's fashion-conscious, fashion-savvy women are more interested in investing in timeless pieces that are likely to stay on the fashion charts for longer "The millennial consumer is smart and sees every purchase as practicality and pride" , says designer Aniket Satam Additionally, millennial shoppers are becoming more aware of where and how these products are made.
"As millennials embrace modernity, they also recognize the transformational value of technology, have the discernment to recognize the timeless value of tradition, and are aware of the need to nurture it. Luxury brands that commit to advancing good social, environmental and animal welfare practices in their business operations, including sustainable sourcing practices, are in high demand. It's safe to say that sustainable fashion and beauty are here to stay," says designer Anita Dongre.

Millennial luxury shoppers want uniqueness, to make their purchases stand out and express their personality. "Many women come to me for my jamdani sarees which take eight months to make as we weave every thread of the saree with utmost precision. This means that these women are willing to pay the price for skill and craftsmanship. do and they know what they are investing in," says designer Gaurang Shah.


Luxury experiences sought after by women

Millennial women perceive luxury very differently. For them, luxury means being able to travel when it suits them, enjoy an elaborate meal accompanied by the best wines or simply watch their favorite film on a recliner. For them, it is a strong desire for satisfying and shared experiences. For the typical luxury consumer, price is not an issue. It is the uniqueness of the experience that it pays for. Luxury consumers like to see exclusivity in product display and expect a royal customer experience even when shopping online.
Brands that provide a tailored shopping experience make the customer feel special. Whether it's helping the customer make the right choice using a video call option and helping them select or exclusively packaging and delivering it safely, the luxury consumer s expects a great experience. A handwritten thank you note or other personalized gesture makes the luxury consumer feel special.
According to a recent survey by a leading retail portal, millennials have a particular interest in spending their money on experiences, with 78% of millennial respondents saying they would rather spend money on a experience rather than a material thing. "The idea behind it all is that you get more mileage from a weekend of adventure than from a new pair of shoes. With a trip you look forward to it, you have a lot of fun during the weekend -end and create many memories to cherish. It equates to much more happiness than what comes from investing in a material thing," says finance professional Varsha Sheth.

"Customers want personalized products"

WiAs women become more experimental and comfortable with their bodies and much less apologetic, they are quick to express their uniqueness and personality through the clothes and accessories they wear. In fact, individuality is the need of the hour. "This selfie culture demands personalization. The flashy 'logo culture' has shifted to 'personalization' according to individual tastes and tastes," says designer Payal Khandwala. This may be the reason why the iconic baguette bag of a major international brand comes with various DIY decoration kits for consumers to create their one-of-a-kind masterpiece. Women are constantly looking for something to make them stand out in the crowd and help them build their own identity.


Pink tax decoded
The pink tax is a form of gender-based price discrimination and refers to an inherently invisible cost that women must pay for products designed and marketed specifically for women, as opposed to the same products designed and marketed for men. , which are often available for less. .


PINK TAX FACTS

A study that compared 800 products from 90 brands specifically targeting a particular gender showed the following:

– Toys and accessories for women/girls were 7% more expensive than those for men/boys.

– The same goes for children's clothing with 4% more for girls and 8% more for adult clothing.

– A whopping 13% more for personal care products and 8% more for senior or home health care products.