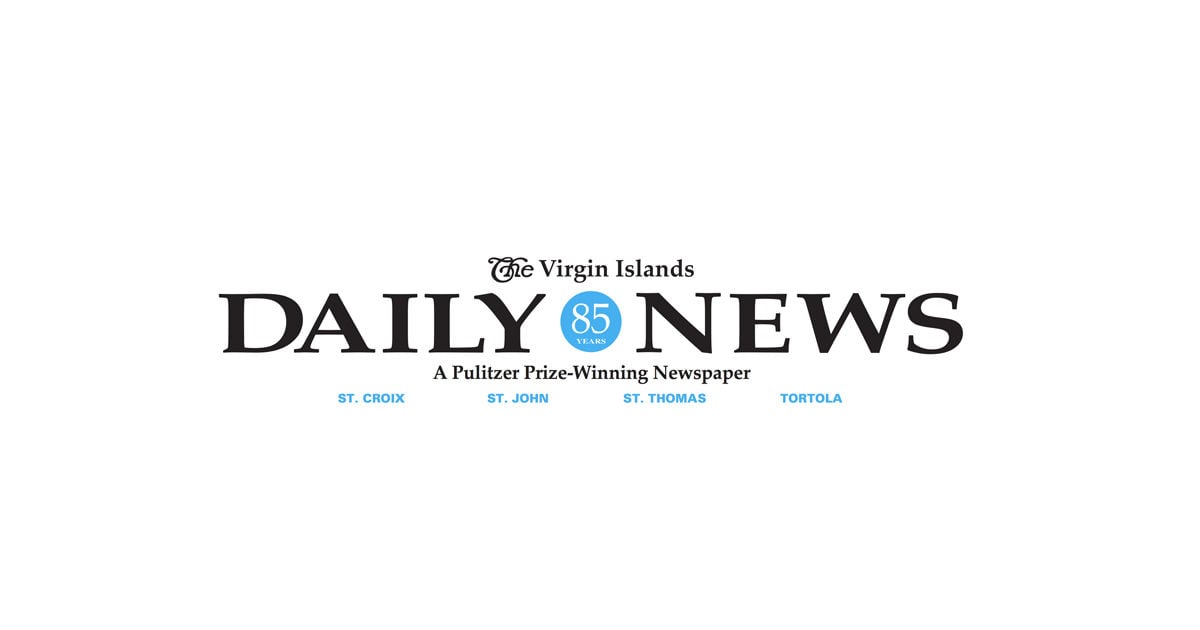 Girlfriendism Offers HOPE to Empower Women | Local News
[ad_1]
Part business, part nonprofit, Girlfriendism, which is celebrating its first anniversary, is more of a women's movement supporting women through business, leadership and friendship.
So what exactly is Girlfriendism?
"It's not just friendship, but it's not necessarily just fellowship," said founder Khnuma Simmonds. "It has each other's principles, but Girlfriendism has a fun side to it and a business and awareness component that sometimes the words friendship or brotherhood don't capture. He has his own feeling.
Simmonds is the owner of the My Girlfriend's Closet store, where the Girlfriendism concept was born. Former Director of the VI Domestic Violence and Sexual Assault Council, Simmonds is also a Certified Behavioral Health Therapist. She opened My Girlfriend's Closet in 2011, while she was still director of the board, with the intention of supporting women in business by featuring creative women.
"We have women designers from Miami, Kenya and South Africa, and I have a real relationship with them, so this is not a store I go online and just order from a catalog. I actually know the people who make them personally, so I really feel like the creators of the store are also my girlfriends, so that's where I got this concept from. Girlfriendism is inspired by the women of Holy Cross, but will be recognized worldwide because Girlfriendism can be created anywhere. We need to connect with girlfriends even beyond Sainte-Croix and beyond the territory, and that's what I hope Girlfriendism will do for us.
Despite the pandemic, Simmonds quit her full-time job to "take the entrepreneurial step" and expanded in 2020 with the Girlfriendism brand so she can combine all of her passions under one name. She kept the fashion component and added other facets to it, such as Sokha Caribbean Dance Fitness, women's health and well-being workshops and coaching, business and entrepreneurship sessions and an independent travel agency.
Every facet of the Girlfriendism brand has the same ultimate goal of empowering women.
This year, Simmonds added the nonprofit Girlfriendism HOPE, which aims to promote social justice, healing and empowerment of individuals, families and community through the arts and creative expression. The acronym stands for Helping Ordinary People Everyday to be Extraordinary. One of the main initiatives launched by Girlfriendism HOPE is the peer-to-peer conversations about survivors of domestic violence called HOPE Talks, where survivors of domestic violence share their stories on social media.
"The discussions with the survivors we interviewed, and I am also a survivor, were more of a peer-led conversation," said Simmonds. "As a director, it was often me as an expert, leader or advocate working with a survivor, which is a totally different dynamic than survivor to survivor."
The next HOPE Talks will be presented in October, in honor of Domestic Violence Awareness Month, and again in April for Sexual Assault Awareness Month.
Also coming in October, Dance for HOPE VI, encouraging people to dance 20 minutes a day for 20 days to recognize that a person is affected by domestic violence every 20 minutes. This year, Simmonds hopes to bring in professional dancers to do live performances of their interpretations of how we can provide support and healing to survivors.
For the first time, Girlfriendism will be hosting a #Girlfriendism retreat experience from July 30 to August 1, which celebrates the first anniversary of the launch of Girlfriendism as well as National Girlfriend Day. The retreat aims to bring together local, national and international businesswomen to network and build lasting relationships. This will be their first major fundraiser, with 10% of the proceeds going to HOPE
The Friday party for sponsors on August 30 will feature an art exhibit by local female artists. Saturday begins with a women's health and wellness wake-up workout from 8 a.m. to noon, with two hours of movement like dance, yoga and fitness followed by two hours of a self-care workshop and wellness with chiropractor Micah McIntosh, who will touch on topics such as sex, science and spirituality.
"I think sometimes when people see women in business, they just think about the leadership side and forget about all the other parts that make it up, balancing family and business and her own health," Simmonds said.
Since the whole concept of Girlfriendism was born from a clothing store, on Saturday evening a fashion show with local, national and international designers, including two lines from South Africa, will be presented. Wildflower Boutique and Cassava Boutique de Sainte-Croix will also be introduced.
"They're newer to the fashion industry and I'm happy to have them in this space to showcase them, but also to illustrate non-competitive fashion which is kind of a theme that resonates in Girlfriendism. We can be in the same industry and in the same field, "said Simmonds. "There is enough for all of us because we each bring something different to the table. "
The Sunday brunch will focus on corporate leadership and philanthropy, connecting women leaders from the for-profit and non-profit sectors, encouraging business leaders to use their platforms to help community organizations. The session will also serve as a safe space for Girlfriends of Color to authentically share their experiences, from starting a business to activating social change. Keynote speaker Sami Haiman-Marrero is CEO and President of Urbander, a minority and women-owned company that helps the corporate, nonprofit and government sectors overcome their diversity challenges, equality, inclusion and multicultural marketing.
"I've always been able to use my platform to raise awareness about certain issues and engage people," Simmonds said. "I think there is an opportunity for more of this in the business world, to connect the different women in leadership and women in philanthropy who need their support, so we're going to marry the beauty of both worlds. . "
The retreat will take place at an Airbnb and costs $ 225 for the entire weekend, or $ 89 for individual events for those who cannot attend the entire retreat. Visit www.petite-amie.com for more information.
[ad_2]