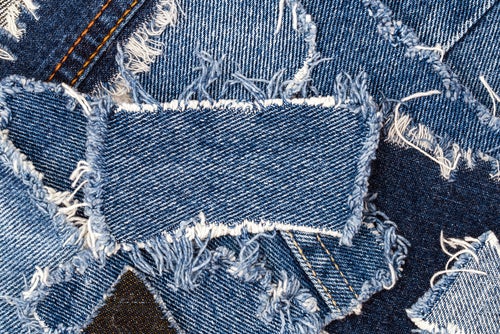 Inflation figures subdued in the United States in July, but clothes are "fraying"
U.S. clothing retailers saw sales fall -0.1% month-on-month in July, according to data released by the U.S. Census Bureau, after rising the previous two months
Overall retail sales in July remained unchanged on a seasonally adjusted basis after rising 1.3% in June. Over the past 12 months, the all-items index rose 8.5% before seasonal adjustment, down from the 9.1% increase for the period ending in June,
The US Census Bureau suggests that the all items index was unchanged during the month because the gasoline index fell 7.7% in July, offsetting increases in the oil indexes. food and housing. Meanwhile, the energy index fell 4.6% during the month, as the gasoline and natural gas indexes declined, but the electricity index rose and the index food prices continued to rise (1.1% during the month), with the food at home index increasing by 1.3%. .
Neil Saunders, managing director and retail analyst at GlobalData, believes the overall result is positive, but adds: "The not so good news is that 8.5% is still breathtaking and continues to impact many many households, especially those at the lower end of the income scale."
He doesn't believe there is an impending collapse in spending, but he says: "Overall, the consumer economy remains robust, but there are signs that it is fraying around the edges – particularly in the non-essential categories".
Clothing, which is classified as a non-essential category, was among the indexes that fell in July, along with airfares, used cars and trucks and communication.
The index for all items less food and energy rose 0.3% in July, which is a smaller increase than in April, May or June. Indexes for housing, medical care, car insurance, household furnishings and operations, new vehicles and leisure were among those that rose during the month.
The all-items index less food and energy is up 5.9% over the past 12 months and the energy index is up 32.9% for the 12 months ending July, which represents a smaller increase than the increase of 41.6% for the period ending in June. The food index rose 10.9% over the past year, the biggest 12-month increase since the period ending in May 1979.
Saunders says there are a lot of mixed signals that don't send a positive message to consumers. Indeed, he says, "The sustained nature of this current surge of high inflation continues to impact consumer habits."
He also points out that the latest consumer survey data from GlobalData shows that almost all behavior continues to shift in an unfavorable direction.
"More and more people are reducing the amount of their purchases, opting for cheaper options or shopping around more for bargains," he explains.
Results from GlobalData's US Consumer Panel in July, which included a representative sample of 2,755 Americans, revealed:
• 60.4% buy less non-food products (compared to 59.2% the previous month)
• 51.7% drive less to save gas (compared to 52.8% the previous month)
• 49.6% are looking for bargains more (compared to 45.7% the previous month)
• 42.5% switch to less expensive brands in food and groceries (up 40.1%)
• 39.9% are shopping more/checking more places for better prices (compared to 38.6% the previous month)
Saunders thinks retailers and companies are now seeing these signals in their own business numbers.
"Non-food volumes have fallen and consumer businesses have to work much harder to stimulate demand through discounts or promotions. This will contribute modestly to inflation in some regions. Online prices, for example, are already down, and clothing prices fell in July compared to June. »
He points out that the problem is that while companies discount, their own costs continue to rise. This is leading to an earnings crisis that is already manifesting in the latest round of trade updates. The danger here is that this trend could turn into a slowdown in investment, job creation and business spending, which could further cool the economy.