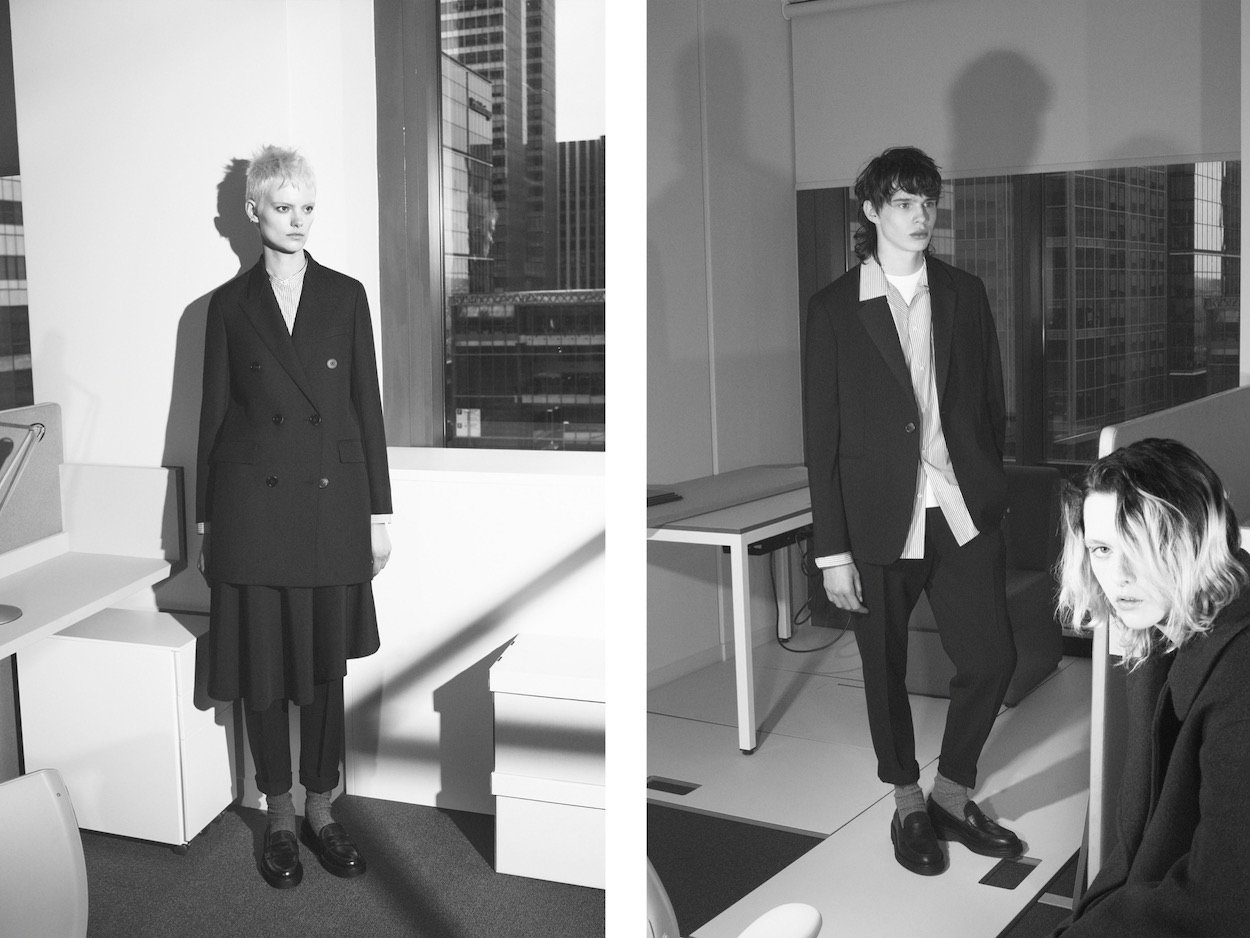 Lucas Ossendrijver launches a new collection for Theory – SURFACE
At the end of August, Lucas Ossendrijver premiered his short story capsule collection for Theory, captured by British fashion photographer David Sims. Covering menswear and womenswear, the capsule marks the former Lanvin menswear designer's first collection since leaving the French fashion house in 2018, where she played a pivotal role in launching the craze for designer sneakers that persists today.
First announced by Theory last summer, the capsule reflects Ossendrijver's fascination with the sartorial language of New York. Post-pandemic, workwear is largely influenced by comfort, ease of movement, and interests beyond the confines of the workday. "In New York, I always feel like I have a purpose," he says. "People are always going to different places, and their attitude and the way they dress reflect that. Style is a mixture that feels accidental and blurs categories. It's the unexpected element that inspires me. Indeed, the asymmetry and relaxed fit, along with the pleated and velor accents, reflect a playful irreverence towards the boundaries of corporate workwear.
Ossendrijver's collection may also reflect the changing priorities of designers in the industry. Earlier this year, Brendon Babenzien, who avant-garde design for Supreme before founding menswear brand Noah — was tapped for the position of men's creative director at J. Crew. Working within these established brands, designers can focus their attention on refining garments "to the very best version of [themselves]", in the words of Babenzien. Or, as Ossendrijver puts it, "[Luxury] doesn't mean anything anymore. We need to elevate the way we make clothes and find out how by changing that you can change fashion.