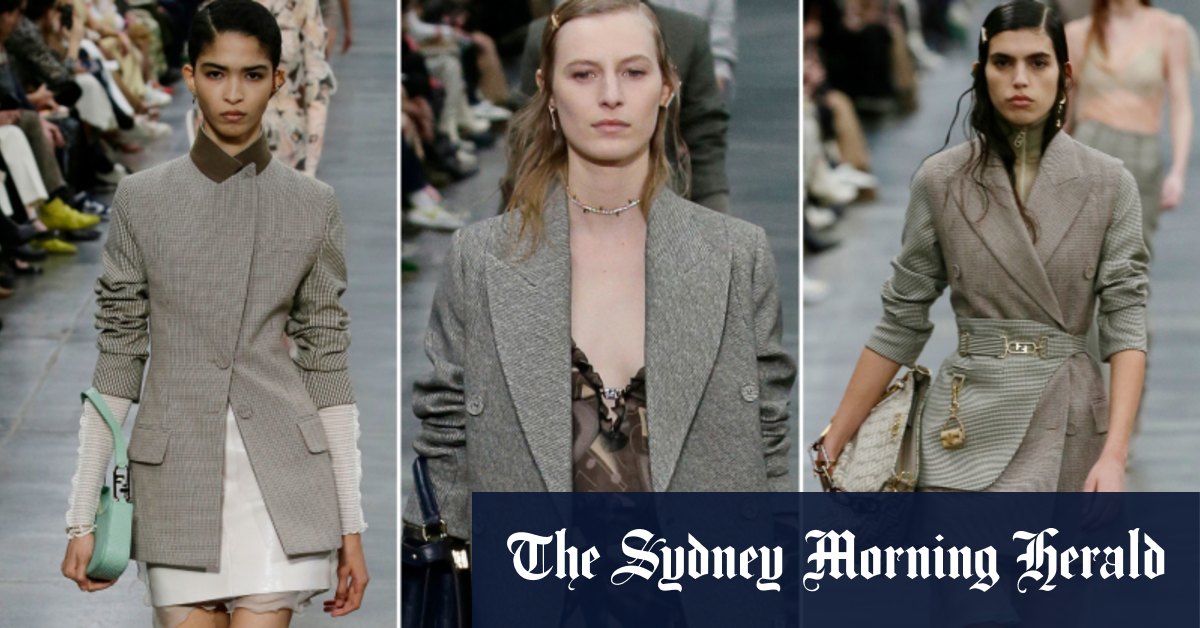 The only item you need for the return to the office
After months of dressing to survive on the couch, it's time to rediscover dressing to succeed as restrictions lift and people abandon temporary desks on their dining room tables.
Sweet couture on the runways of Milan, Kate Middleton arriving in Copenhagen wearing a bright red Zara blazer and federal opposition leader Anthony Albanese posing in a crisp white shirt for the Australian Women's Weekly are all signs that corporate fashion is back in business.
For this week's Fendi show, designer Kim Jones provided a luxury roadmap for women, combining traditional masculine and feminine elements for a non-binary boss effect.
Retro '80s prints, pulled from the back of fashion heiress Silvia Venturini Fendi's wardrobe by her daughter Delfina Delettrez, provided mix and match inspiration, contrasting with sharply tailored skirts in stuffy grays. The modern workwear masterclass continued with buttoned blazers over silky flowing skirts.
"It's a wardrobe designed for every aspect of a woman's life, for every generation," Jones says in the show notes. "And it all started with Delfina."
The universal lesson is to have confidence in mixing moods, rather than rigidly following the Duchess of Cambridge's bespoke head-to-toe approach, which is perfect for a princess but not always for those carrying bags full of laptops, hand sanitizers and spare parts. masks.
"What we've seen over the past year is that women still want comfortable workwear that they can pair with an exciting print, whether in the office or on screen," said Genevieve Smart, designer of Ginger & Smart.
For Smart, who launched a collection of essential workwear pieces called Edition in 2020, just before lockdown, the mix of tailored top, with print bottom, delivers a dose of dopamine and looks dynamic in the office. A classic oversized blazer worn over a printed dress in a soft fabric looks professional without pandering to outdated concepts of a work uniform.