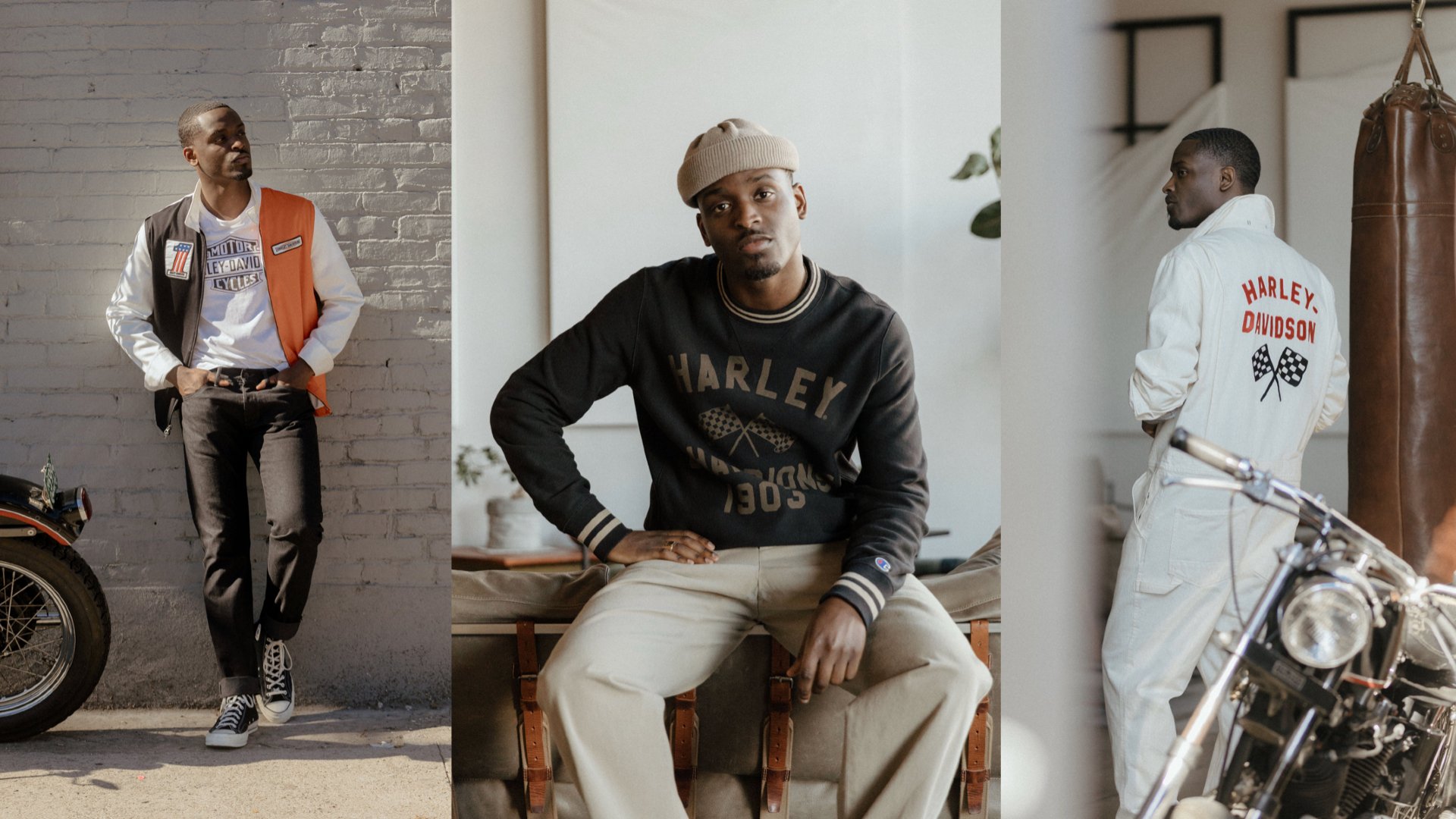 Todd Snyder teams up with Harley Davidson in celebration of motorcycle culture
Todd Snyder and his team are loved around the world for their compelling collaborations, and so far in 2022, they just keep winning. The latest collaboration Todd Snyder is involved in is with none other than Harley Davidson, bringing together icons of American motorcycle culture and style.
The collaboration was made possible by Champion Clothing, which Snyder has worked with for over a decade, and also produces clothing collections for Harley Davidson. Despite collaborations involving a trio of brands sometimes producing an awkward three-legged race to dominate the visual impression of a collection, this capsule is both focused and cohesive.
While Todd Snyder is a regular collaborator with brands outside of the fashion world, including Timex, New Balance and Converse, it's not something you typically see at Harley Davidson. Todd Snyder is said to have been one of the first people outside of Harley Davidson to be granted access to the brand's archives, but the trust was well placed as the collection presents a balanced celebration of motorcycle culture with a sartorial edge. .
---
---
RELATED: Todd Snyder and J. Press have teamed up for a modern take on Collegiate Cool
The collection includes motorcycle jackets, jerseys and wetsuits, as well as the shirting basics you've come to expect from Todd Snyder. With his access to the motorcycle manufacturer's archives, Snyder approached the collection with a heritage lens firmly in place, mixing retro patterns and graphics on the garments.
"Harley launched its first catalog in 1912 to sell parts, accessories and apparel," Snyder explained, "And I was really inspired by the technical gear – the racing sweaters that reminded me of football shirts. vintage – and the graphics, some of which were over a century old and some of which were from the 60s and 70s.
The collection is currently available and ranges from $97 for t-shirts and caps to $704 for jumpsuits.