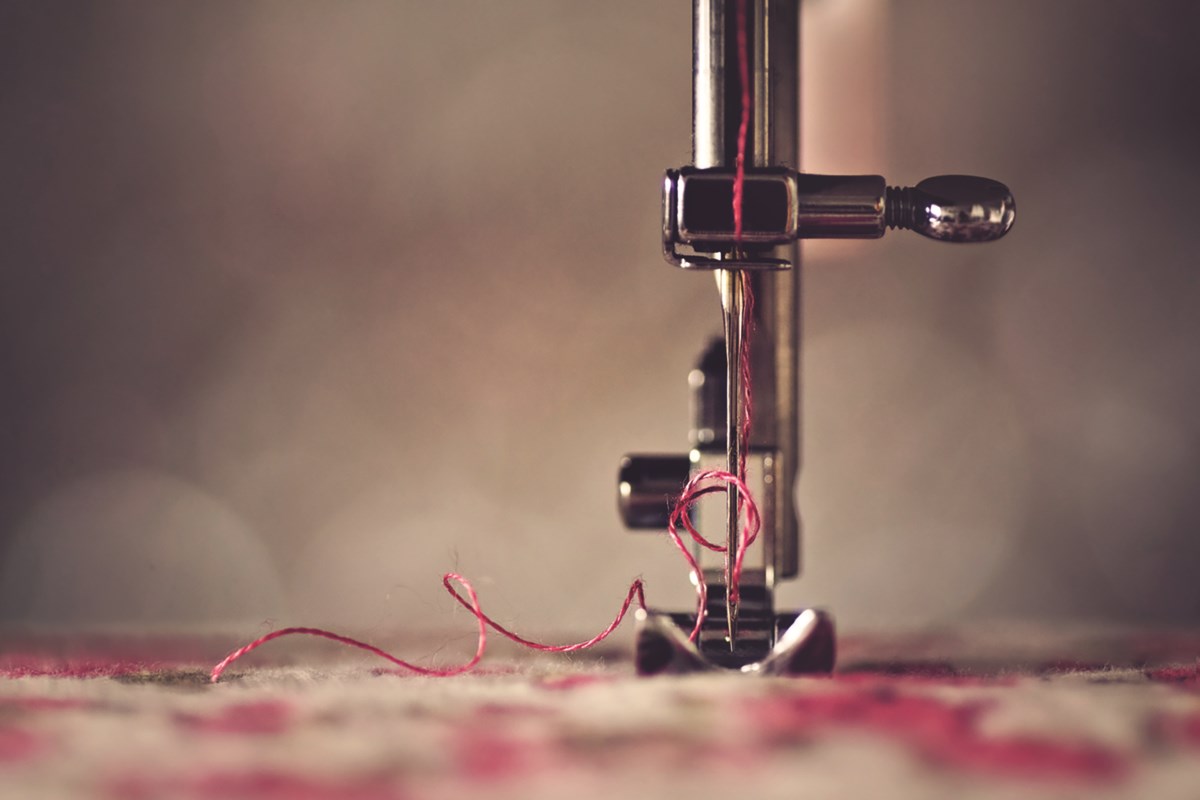 Workshop on ribbon skirts and ribbon vests offered in preparation for the National Day of Truth and Reconciliation
A ribbon skirt and ribbon vest workshop is offered on September 24 and 25 in Kehewin.
KEHEWIN – Although she may not have learned the skills when she was growing up and is mostly self-taught, Shannon Hambly is keen to teach others how to make ribbon skirts, ribbon vests and pass on the knowledge that she acquired.
She hopes to address the "loss of culture" among many Indigenous peoples and for this reason is volunteering her time September 24-25 to lead a ribbon skirt and vest making workshop in Kehewin.
The Ribbon Skirts 'n Vests workshop is organized with the support of Lakeland Truth and Reconciliation. All materials are provided, but places are limited and registration is on a first-come, first-served basis.
Hambly says ribbon skirts and vests are important to Indigenous people, allowing them to embrace their culture, and it also gives them something specific to wear when participating in a ceremony. The workshop is open to everyone. Some Indigenous people may not have the skills or tools available to create clothing, while non-Indigenous people may want to show their support, listen, and participate in events where clothing is encouraged.
Some of the skirts and vests will also be used as giveaways and will be given to survivors who will share their stories at Orange Shirt Day and National Day for Truth and Reconciliation events this month.
Hambly says she thinks the speakers are very brave and notes that "we won't know how to move on without the truth," which makes the stories crucial for reconciliation.
Speaking specifically about the ribbon skirts and vests, Hambly says the design of the garments allows people to be creative and includes personal pieces that mean something to them, such as animal shapes and colors.
"It makes sense to you," Hambly says, adding, "A lot of women take pride in being so creative."
She notes that ribbon skirts are becoming increasingly popular and proves that Indigenous culture is "constantly changing. It is a living culture. Some choose to design trapeze skirts, and others shorter skirts, for example. Different sewing patterns for ribbons also exist.
Hambly says she became involved in the upcoming workshop after meeting with representatives of Lakeland Truth and Reconciliation during the Phase 1 ground research at nuhelot'įne thaiyots'į nistameyimâkanak Blue Quills University in August. .
When asked if she would help organize a workshop, Hambly replied, "I'm always happy to pass on this knowledge. »
She encourages people who sign up to book both days to participate, as the experience varies and some people may need longer than others to complete their skirt or vest.
To register for the workshop, email [email protected]
Tribute to those who are lost
When unmarked graves of 215 children were found buried near a former boarding school in Kamloops in 2021, Hambly says a lot of emotions were felt. As a Sixties Scoop survivor herself, she says she connects with residential school survivors.
"It was a very emotional time," admits Hambly. So she prayed and researched some of the stories. She heard that many things – like ceremonies – were offences, but she was also proud to know that the elders had held onto the knowledge long enough to pass it on to the next generation.
"It's courageous."
To help with her own healing, Hambly created a jingle dress using pieces that had meaning – like the 215 jingles that adorn the dress and the color orange in honor of a survivor's story. boarding school who had his new orange shirt taken off. from her. The stories of the children who attended boarding school are told through the dress.
The dress eventually made it to Kamloops and went viral on the internet. Hambly's daughter continues to proudly wear the dress and talks about the impacts of residential schools.
She will wear the dress at upcoming events scheduled for September 30 in Bonnyville.
Looking ahead to September 30, Hambly says, "We are still learning how trauma is passed down through multiple generations. She says it will take 100 years of healing and moving forward for everyone to learn the real truths about what happened.
"I was denied my culture," Hambly says. But, she makes sure her children can learn the teachings and be proud of who they are.
Sept 29 and 30.
Looking ahead to September 29 and 30, people will have many opportunities to participate in Orange Shirt Day and National Day for Truth and Reconciliation activities in the Bonnyville area.
According to Corita Vachon of Lakeland Truth and Reconciliation, a drive-in procession will take place in the community on Sept. 29 from 6 p.m. to 7:30 p.m.
Then, on September 30, a full day of events will take place at the C2 Center, starting with a flag raising at 9 a.m. and then workshops from 11 a.m. to 3 p.m. An Orange Shirt march will then take place around 4 p.m. pm, followed by dinner.
See next week's edition of lakeland this week to learn more about Orange Shirt Day events in Lakeland.